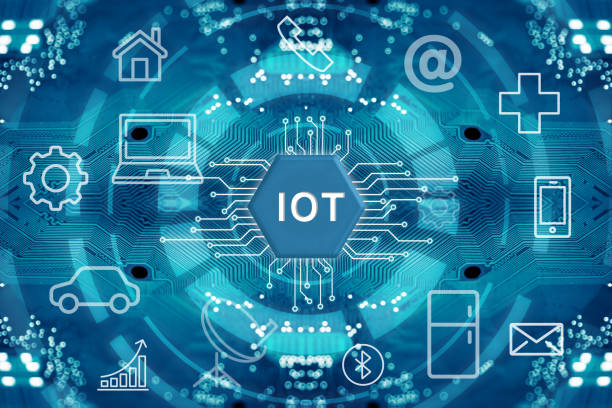 The IoT brings internet connectivity, data processing, and analytics to the world of physical objects. For consumers, this means interacting with the global information network without the intermediary of a keyboard and screen (Alexa, for example).
IoT can bring the same efficiencies to manufacturing processes and distribution systems in enterprise settings that the internet has long delivered to knowledge work. Billions of embedded internet-enabled sensors worldwide provide an incredibly rich set of data that companies can use to improve the safety of their operations, track assets and reduce manual processes.
Communication Protocol
Simply, the "G" stands for "GENERATION". While connected to the internet, the speed of the connection depends upon the signal strength that is shown in abbreviations like 2G, 3G, 4G, 5G, etc. on any mobile device. Each generation of wireless broadband is defined as a set of telephone network standards that describe the technological implementation of the system.
2G
The radio signals used by the 1G network were analog, while 2G networks were digital. 2G capabilities were achieved by allowing multiple users on a single channel via multiplexing. During 2G, cellular phones were used for data along with voice.
3G
It utilizes Universal Mobile Telecommunications System (UMTS) as its core network architecture. 3G network combines aspects of the 2G network with new technologies and protocols to deliver a significantly faster data rate. By using packet switching, the original technology was improved to allow speeds up to 14 Mbps. It used Wide Band Wireless Network that increased clarity.
4G
The main difference between 3G and 4G is the data rate. There is also a huge difference between 3G and 4G technology. The key technologies that have made 4G possible are MIMO (Multiple Input Multiple Output) and OFDM (Orthogonal Frequency Division Multiplexing). The most important 4G standards are WiMAX and LTE. While 4G LTE is a major improvement over 3G speeds, it is technically not 4G. 4G LTE is a "fourth generation long term evolution", capable of delivering a very fast and secure internet connection. Basically, 4G is the predetermined standard for mobile network connections.
5G
5G networks operate on rarely used radio millimeter bands in the 30 GHz to 300 GHz range. Testing of 5G range in mmWave has produced results approximately 500 meters from the tower. Using small cells, the deployment of 5G with millimeter wave based carriers can improve overall coverage area. Combined with beamforming, small cells can deliver extremely fast coverage with low latency.
Low latency is one of 5G's most important features. 5G uses a scalable orthogonal frequency-division multiplexing (OFDM) framework. 5G benefits greatly from this and can have latency as low as one millisecond with realistic estimates to be around 1 – 10 seconds. 5G is estimated to be 60 to 120 times faster than the average 4G latency.
*5g application slicing technology
3G shutdown
While carriers have been planning the closure of 3G since 4G LTE took the reins (and the prospect of 5G being another catalyst) the agenda took a pause during the pandemic. Over the past two years, 3G-reliant services like home security systems and tech for the elderly have become more essential than ever, keeping telecommunications companies from pulling the plug. That is, until 2022, with major US carriers finally giving in and having already shut down their 3G satellites.
● AT&T is the first of the big three, closing its 3G network on Feb. 22, 2022.
● Sprint, now merged with T-Mobile, closed its 3G network on May 31, 2022.
● T-Mobile shut down its 3G service on July 1, 2022.
● Verizon's 3G network will shut off on Dec. 31, 2022. The carrier has made it clear that "the date will not be extended again."
*iot application in healthcare, government and manufacturing